Follow me on Instagram and Twitter: @key2style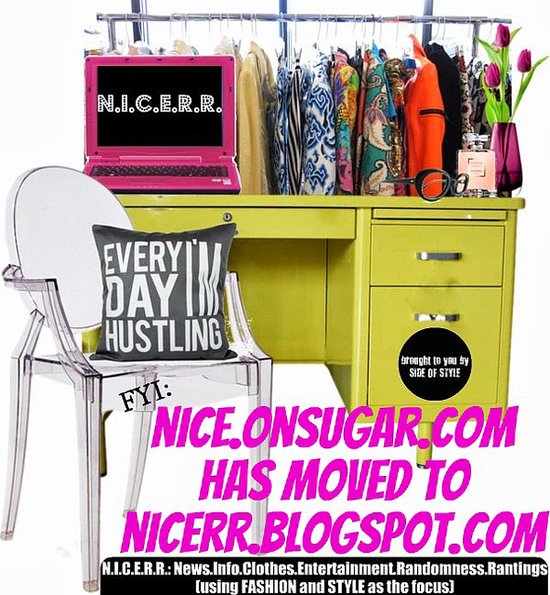 For those interested...


www.nicerr.blogspot.com 

The N.I.C.E. updates have slowed down...part of the reason is the weird error messages I receive while updating. And those error messages won't allow the update to post. And the other reason is a busy personal life and an equally busy style life. Hope your days have been and will be good to you!


Feel free to follow me on INSTAGRAM: @key2style
<span style="font-size: large;">In need of beauty tips from the top of your head to the tips of your nails?
If so, please check out Fallon of KissMyBootyque, SIDE OF STYLE'S go-to Makeup Artist, as she shares her world regarding all things beauty!
And I do mean all things…from showcasing the talents of her hairstylist to sharing tutorials of how she flawlessly applies makeup! Full details on the "Indian Princess" face below are given in a tutorial HERE and subscribe to Fallon's YouTube page HERE to stay up to date on all things beauty!
SIDE-NOTE: Congrats again Fal…I am extremely excited that you are FINALLY sharing your talent with the world!
</span>